Rob Rodell - Singer-Songwriter, Music Academic, Music Entrepreneur, Author, Writer, Blogger, Marketing Expert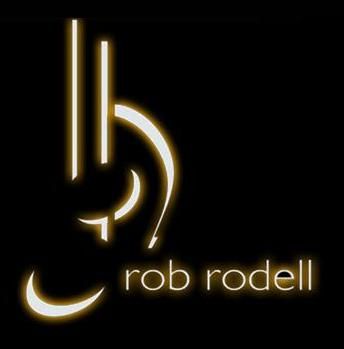 Big man. Big voice.
South African Music Award (SAMA) nominee and gold-selling artist Rob Rodell is a man who wears many musical hats. He is a singer-songwriter, performing music artist, music academic, music entrepreneur, author, writer, blogger, speaker and marketing expert. Even musically speaking, Rodell is the quintessential juxtaposition of styles and genres: best described as Josh Groban meets Madonna, Rodell has combined the best of his classical training with a contemporary sound, to create a style that is as unique as it is distinctive, and which Daphne Kuhn at the Theatre on the Square described as "dexterously versatile."
Rodell began singing at age 3, first appeared on stage at 9, went into studio at 11, first appeared on TV at 13, and did his first professional gig at age 16. A late starter, he wrote his first original music at age 21 and has spent the better part of his life making music, with a professional career spanning some 25 years.
For fans of Andrea Bocelli, Josh Groban, Sting, Elton John, Adele, David Guetta and Swedish House Mafia, Rodell's sound will appeal. The same thoughtful vocal delivery and easy lyrics make for a vibe that is mellifluous and pleasant on the ear, while also pumping blood through the veins with the latest, catchiest dance beats. Rodell has released 12 albums to date, with six of them containing original music. He is currently working on another three albums.
In 2006, Rodell and partner Tzipora won the Top Billing Momentum Lifestyle Music Award, beating future SAMA winners Goldfish and Moreira.
Whilst working at Soul Candi between 2009 and 2011, Rodell met and worked with a whole bunch of talented young producers, who took his vocals and, with his assistance, created a whole new sub-genre of House music that infuses deep, commercial, tribal and electro House with strong classical undertones. One of those tracks was Could This Be Love, created by the genius of award-wining producer and DJ Cuebur, together with popular DJ Shimza. The result was a radio hit and a gold single, as certified by the Recording Industry of South Africa.
In 2011, Rodell's album A Cappella Christmas Vol. 1 was nominated for a SAMA, showing his diversity as a singer, switching between classical and contemporary sounds. In the same year, he won the Demartini Institute Award for the Most Inspiring Client of the Year.
In 2012, the remixed house track Could This Be Love was nominated as the runner-up at the 48 Hour Music Video Project Awards, while the video itself won the coveted best director and best editing awards. Rodell was invited to perform in Houston in 2015 and in New York in 2016, and won the best vocal performance trophy at the West Rand Music Festival in 2016.
Also in 2016, an original track of Rodell's was included as part of a new play which was performed at the National Arts Festival in Grahamstown, and he won the Award for the Most Enquiring Mind at the music industry's Showbiz Arts Entertainment Expo.
Rodell is currently busy with his D Litt et Phil degree on creating brands in the music industry, and his BMus with voice as main instrument. In 2009, he became the first person in the world to do the Rockshool licentiate in singing, passing with distinction. Rodell has also done the certificate courses in management and marketing for the music industry, and business principles for songwriters and music publishers, both at Wits, passing the latter with distinction. Rodell is the owner of The Music Business Academy, a tertiary institution which educates people on the music industry.