A wedding is one of the most important days of your life. Make it special with music.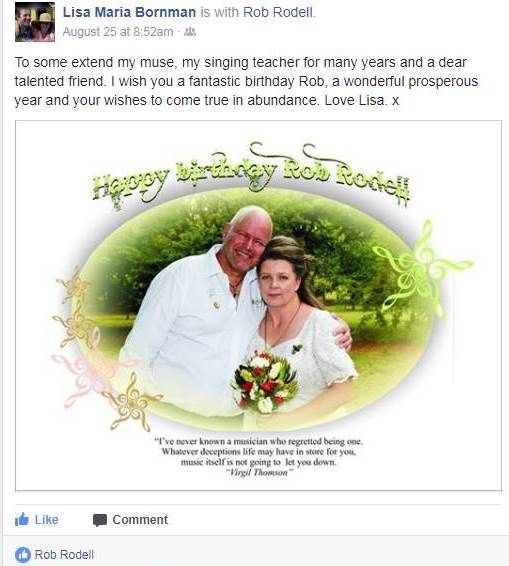 To contact Rob for wedding singing: robrodell@gmail.com
For many, a wedding is a once-in-a-lifetime fairytale. Music is the magic ingredient that makes the fairytale come alive.
Rob Rodell has sung at numerous weddings over a period of more than 10 years, serving the bride and groom and the guests in song. Singing mostly in the Josh Groban-Andrea Bocelli style, popular song choices in the past have included Time to Say Goodbye (the words actually refer to leaving an old life to start a new one - which is usually what happens in a marriage!), The Prayer, Come What May (Moulin Rouge), I Want To Spend My Lifetime Loving You (Zorro), You're Still You, You Raise Me Up, and many more.
Having a professional sing at your wedding during your vows or the signing of the register gives you time to stop and enjoy your moment - and it makes a great filler during the register signing. It is also wonderful to capture on video or camera, to savour and enjoy later as you reflect on your special day.
Alternatively, why not consider:
1. A NEW song, written just for the two of you?
2. YOU come for lessons and sing to each other?
Costs:
• R1900 for 2 songs in the Jo'burg area (including existing backtrack, excluding sound)
• R500 per backtrack for songs where a backtrack has to be made
• Special arrangements can be made for other parts of Gauteng/South Africa, including transport/accommodation costs
• Sound equipment to be provided by the venue (or can be provided at a cost of R2900 extra)